Transport
international and domestic shipment
Our company offers professional international and domestic shipment service. Our service is provided across whole Europe. Moreover our customers are supported by well-trained team of freight forwarding agents who help to organize the shipment.

We own 30 cars of carrying capacity 3.5 tones and cubic capacity 30m3. They are equipped with GPS navigation systems, which enable us constant monitoring of the shipped load. We guarantee safe and accurate transportation of various goods.
---
Shipment of resettlement property
or goods which have to be loaded/unloaded by the driver
We own 20 cars of carrying capacity 3.5 tones and cubic capacity 30m3 equipped with self-dumping lifts and pallet trucks.

We can pick up the load even if the forwarder is not able to load goods with his own pallet truck.

Our company is insured against all unexpected results of loading and unloading goods by the driver. Despite professional qualifications of our drivers, we are aware that accidents happen. But your goods are insured with our policy before, during and after loading and unloading by our driver.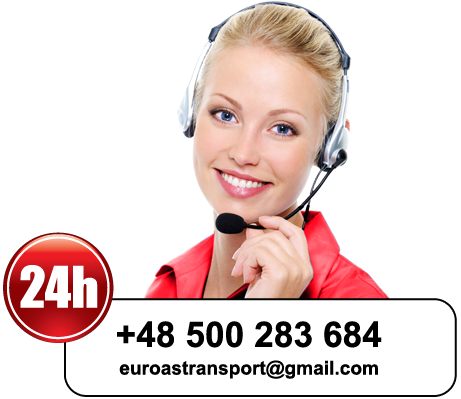 We can offer the following kinds of international shipment
międzynarodowe:

Whole-car shipment with cars of maximum carrying capacity 3.5 tones

Combined shipment – the load is completed from 2, 3, 4 order-givers and delivered directly to customers' or our own warehouses.
---
Controlled temperature shipment
Our company offers shipment in controlled temperature from minus 25 degrees to plus 25 degrees centigrade. This kind of transportation is destined for goods which need constant temperature and humidity in cargo space.

Our freezers are equipped with thermographs with temperature printing. Each car has a sanitary certificate. Additionally our company is insured against possible decrease in temperature for technical reasons, not through the fault of the carrier.
---